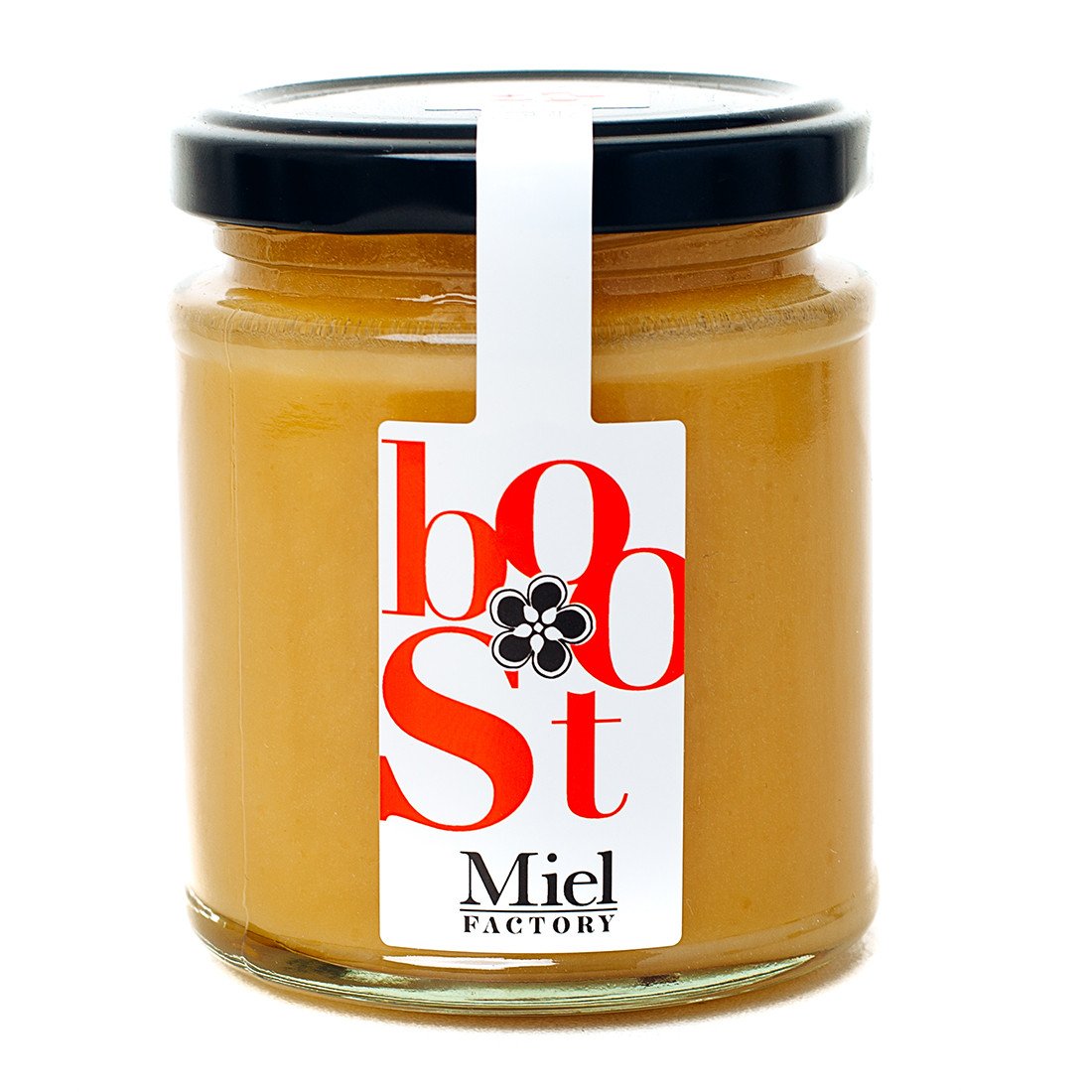 90% honey, 10% royal jelly
Strengthens the body on a daily basis
Source of nutrients and proteins
Livraison en EXPRESS gratuite à partir de 59€ d'achat
A concentrate of energy
We advise you to consume this preparation based on honey and royal jelly at the rate of one spoon per day, as a 21-day cure to strengthen your body.

Royal jelly is produced by bees to feed the larvae and the queen. It is rich in nutrients, proteins and vitamins that help maintain a good balance in the body.
Learn more about royal jelly
Bees at the service of our natural health
"If the bees were to disappear, humanity would only have four years to live".

Bees play a vital role for humanity. They alone provide 90% of the pollination, which will allow the flowers to become plants. Without them, no more fruits, no more vegetables, no more plants.

In addition to this essential aspect for human survival, we can also use the products that bees make to heal ourselves.

Apitherapy, which comes from the Latin "apis" bee and "therapia" from the Greek, is care using bee products: royal jelly, propolis, pollen, honey, wax and even venom are used for their various benefits.
MIEL FACTORY
Nos engagements
- Promote the quality, traceability and safeguarding of beekeeping heritages
-. Maintain an ongoing, direct and trusting relationship with "our" beekeepers.
- Optimize our volumes with our historical beekeepers in order to create strong links and give them visibility in terms of qualitative and quantitative development.
- To promote beekeeping that respects bees, the environment and consumers..
- Support the association terre d'abeilles, which acts on a national, European and international level for the protection of bees and other wild pollinating insects.
Read more
Secured payments
American Express, Visa, Mastercard, Paypal.
Free delivery from 49 € purchase !
Get express delivery by Chronopost, free of charge (France)!
Free Click and Collect
Make your purchases online and we will prepare your order at the boutique. All you have to do is pick it up!
Contact-us
Any questions? Contact us at any time! contact@miel-factory.com or 0144939272