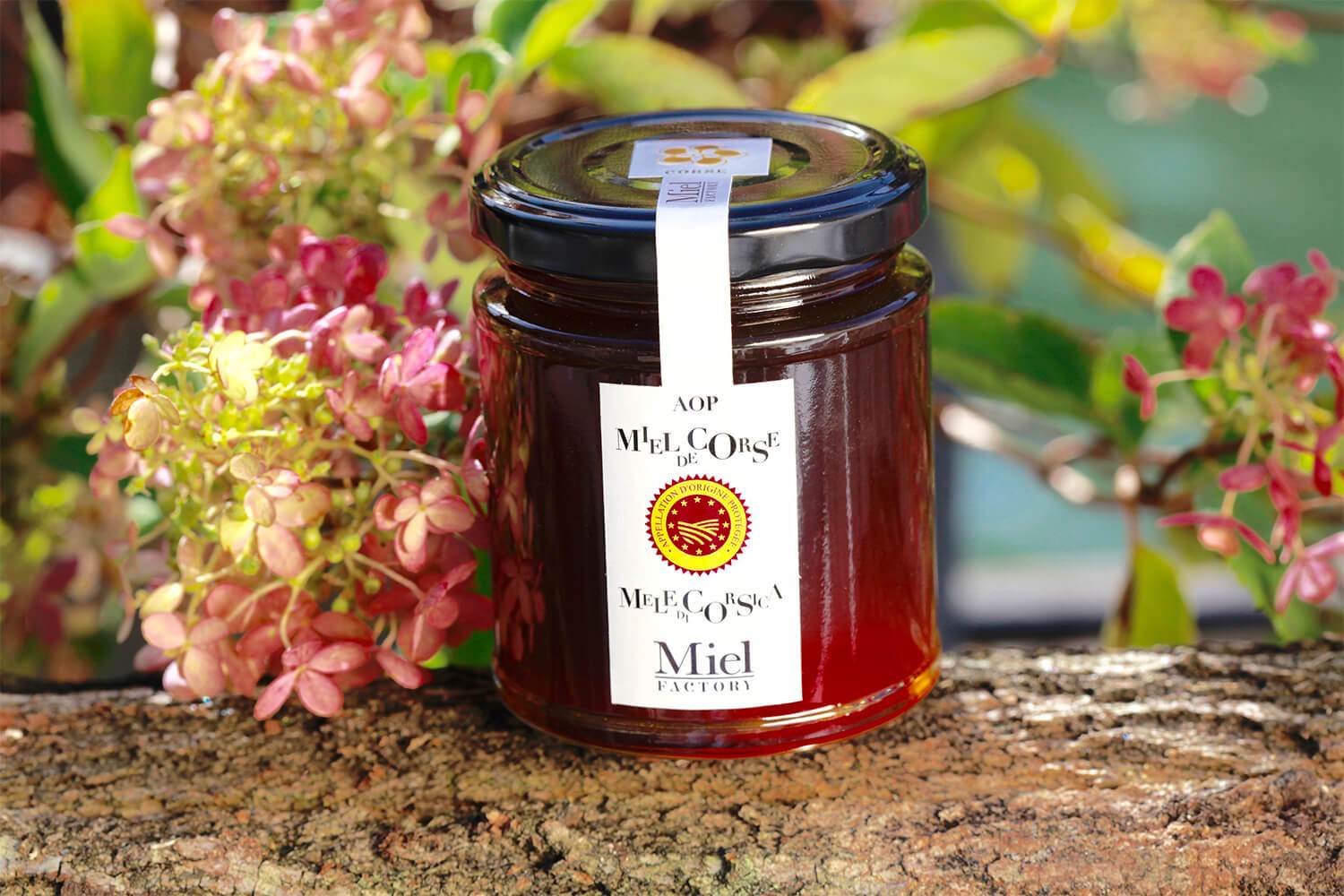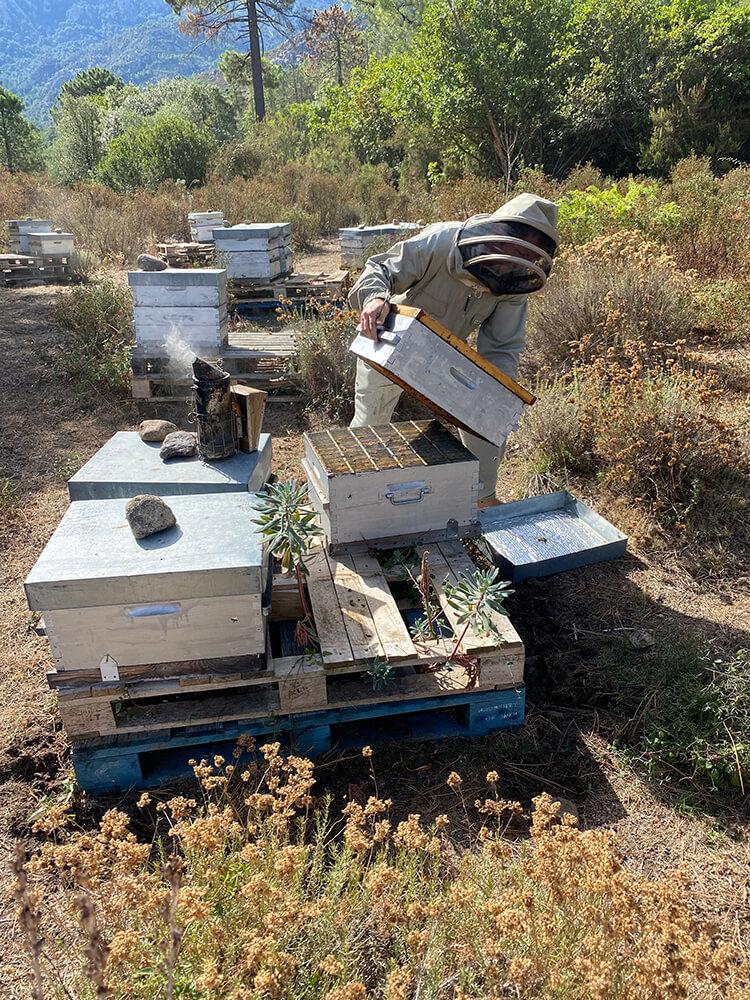 Harvested in France, Haute-Corse, Balagne region
Malty, licorice, caramel and ripe fruit aromas
Livraison gratuite à partir de 59€ d'achat
An intense honey
This honey is more precisely a honeydew of the Corsican maquis. It is harvested from the end of July to the end of September by Colin, our partner beekeeper, on the coastal and wooded areas associated with the Corsican maquis.

Brambles, oaks and alders are the dominant floral species.

This nectar is dark amber to very dark, it has a malty taste, with aromas of liquorice, caramel and ripe fruit. If you like liquid honeys with character, this is the one for you!
Other Corsican honeys
A wild fauna
We are working with a young beekeeper in the beautiful Balagne region of Corsica, which is free of pesticides and crops. A few years ago, Colin took over the beekeeping business of his parents who settled in Corsica in the 1970s. Colin is passionate about beekeeping and practices traditional beekeeping, which guarantees the good health of the bees. Also, this honey is PDO with very precise specifications that emphasize the respect of the bees and the traceability of the honey.

Corsica has always been a land of beekeeping, with a beekeeping tradition that goes back to antiquity. The "mele de corsica PDO" designation is essentially based on
- the specificity of the Corsican flora, which includes a large number of endemic species,
- a Corsican ecotype bee (Apis mellifera mellifera corsica)
- a beekeeping know-how that combines tradition and technicality.
Read the article
MIEL FACTORY
Nos engagements
- Promote the quality, traceability and safeguarding of beekeeping heritages
-. Maintain an ongoing, direct and trusting relationship with "our" beekeepers.
- Optimize our volumes with our historical beekeepers in order to create strong links and give them visibility in terms of qualitative and quantitative development.
- To promote beekeeping that respects bees, the environment and consumers..
- Support the association terre d'abeilles, which acts on a national, European and international level for the protection of bees and other wild pollinating insects.
Read more
Secured payments
American Express, Visa, Mastercard, Paypal.
Free delivery from 49 € purchase !
Get express delivery by Chronopost, free of charge (France)!
Free Click and Collect
Make your purchases online and we will prepare your order at the boutique. All you have to do is pick it up!
Contact-us
Any questions? Contact us at any time! contact@miel-factory.com or 0144939272